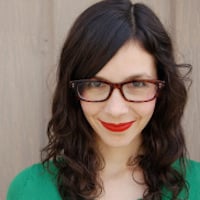 Filed by Meg Favreau

|

Jun 17, 2016 @ 11:49am
On Thursday, Justin Bieber learned one of life's basic truths: no matter how many tattoos they have, nobody looks cool falling into a hole. During his show in Saskatoon, Bieber was walking down the stage when he suddenly disappeared from sight. As you can just start to hear in the video, it only made the screaming fans scream even louder. And while they were probably screaming because they were startled, it definitely sounds like they're screaming because they think falling into a hole is super sexy.
After he climbed out of the poorly-placed stage pit, Bieber noted, "Good thing I'm like a cat and I landed on my feet." Great ad lib, Biebs. You should try improv!
One thing, however, is never explained: why the stage in a major concert venue had a hole in the middle of it in the first place. Hopefully this is the inspiration for a series of Justin Bieber-based mystery stories.