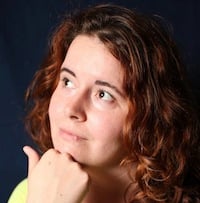 Filed by Aimee Lutkin

|

Oct 16, 2015 @ 11:24am
The Kardashians have posted the same message about Lamar Odom's hospitalization across their respective apps, and it's being reported as an "official statement" on the situation. More likely, it's simply a way of notifying people that the Kardashians are dealing with a serious medical emergency in their family and they won't be focusing on content for awhile. Here is a screenshot of how it appears on Lamar's (technically, still) wife, Khloé Kardashian's website:
It reads:
"As a family, we've decided to hold off on publishing content across our apps while we continue to support and pray for Lamar. Thank you for your kindness and understanding during this difficult time."
There is also this statement from Khloé's rep, directed to the brothel owner who is touring the media circuit since Lamar was found unconscious at his establishment:
"We reached out to Dennis politely asking him to respect Lamar's (and Khloe's) privacy during this difficult time and refrain from talking to the press. This is a very painful situation, as I know you are aware, and the idea that anyone would use it to seek publicity is really sad."