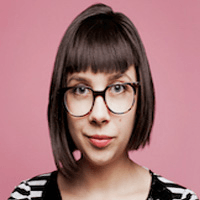 Filed by April Lavalle

|

Jun 23, 2016 @ 9:21am
Katherine Heigl, star of Knocked Up, is knocked up—but don't worry, Seth Rogan isn't the dad. Heigl and her musician husband of eight years, Josh Kelley, told People that they are excited to announce that Heigl is pregnant with a baby boy who will join the family of four, including older sisters Naleigh and Adelaide.
The Kelley clan is thrilled to announce that we are expecting a third addition to our family. Naleigh and Adelaide could not be more excited to welcome their new sibling into the fold and Josh and I are overflowing with joy and gratitude.

This is an incredibly exciting time for us filled with hope, anticipation, and hormones. Well, only I'm filled with hormones, but everyone in the family gets to enjoy them. We couldn't be more excited to be able to finally share this news with our fans and are looking forward to continuing to share the journey with you all. xoxo, Katie and Josh.
Naleigh, now seven, was adopted by Heigl and Kelley from South Korea in 2009. Her four-year-old sister, Adelaide, was adopted domestically in 2012. The family lives in Utah, where they seem to be enjoying a quieter life where Heigl can update her mommy blog in peace, away from Hollywood and the long list of people who say she's too difficult to work with.