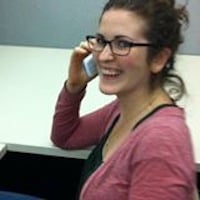 Filed by Shira Danan

|

Jul 22, 2015 @ 7:42pm
Katy Perry isn't afraid to speak her barely comprehensible truth.

She dissed a girl. She liked it. (You're welcome.)
(Getty)

Singer-songwriter-woman Katy Perry just dipped her big toe into the scum floating atop a feud pond.
In case you forgot, yesterday "Anaconda" artist Nicki Minaj tweeted her annoyance at being snubbed by the VMAs in favor of a video featuring lots of tall skinny (white) ladies (Taylor Swift's "Bad Blood," presumably). Then singer-songwriter-patriot T. Swift shot back that Nicki shouldn't "pit women against each other."
@NICKIMINAJ I've done nothing but love & support you. It's unlike you to pit women against each other. Maybe one of the men took your slot..
— Taylor Swift (@taylorswift13) July 21, 2015
The feud went viral, with many think pieces about race, the music industry, and whether it is ever appropriate to use that many of the same emoji in a row. It was time for Katy Perry to weigh in, and this afternoon, she did.
Finding it ironic to parade the pit women against other women argument about as one unmeasurably capitalizes on the take down of a woman...
— KATY PERRY (@katyperry) July 22, 2015
Holler! Wait, what?
I think what she's trying to say is that Taylor Swift's "Bad Blood" is a song about her feud with Katy Perry (which may or may not be true), and since T. Swift is making money off of that, she shouldn't claim that it's wrong to "pit women against each other."
Okay, I had a hard time making that clear, too, but it's still baffling to me how many times Katy Perry (and her team of publicists) must have read this tweet through before hitting "Tweet." At some point, they must have been like "perfect, we nailed it, this makes perfect sense. Send it out." Is it any wonder these Twitter feuds always seem to start with a misunderstanding?