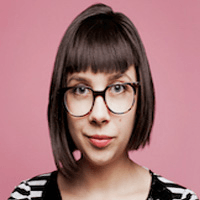 Filed by April Lavalle

|

Apr 28, 2016 @ 10:40am
In an interview with Dean Richards for WGN Morning News that was supposed to be about Kelly Rowland and her work as the celebrity spokeswoman for the allergy medication Claritin, the conversation quickly turned to Beyonce. Probably being used to this by now, Rowland swiftly shut it down.
Richards: All the talk this week has been about Beyonce's new album. Have you heard it yet? Have you had an opportunity to get some thoughts on the whole thing?
Rowland: I sure have. It's great. It's absolutely great.
Richards: Really different though, right?
Rowland: Yes, really different.
Richards: Is the ...
Rowland: But getting back to what I'm here to talk about, Claritin. I'm very excited to be teaming up with Claritin and the Boys & Girls Clubs of America.
Unless you live under a rock or in an Internet-less utopia (wait, then how are you reading this?), you have surely gotten an earful about Beyonce's new album/mini-movie Lemonade. Bey's former band mate Kelly Rowland is no exception. Right when it seemed like Rowland was coming out from behind Beyonce's shadow, Lemonade caused an eclipse.