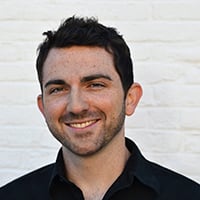 Filed by Chip Dwyer

|

Mar 10, 2016 @ 4:55pm
Kesha's mother, Rosemary Patricia "Pebe" Sebert, spoke exclusively to Billboard about the lawsuit surrounding Kesha's 10-plus-year business relationship with her producer Dr. Luke. Her lawsuit alleged that the producer abused her, and it requested that she be released from her contract with Sony.
She lost the case, and since then several female celebrities have come out in support of Kesha. Taylor Swift personally donated $250,000 to Kesha to help cover her legal expenses.
Sony claims Kesha can work with another producer at the company, but Sebert told Billboard that stipulation is still not enough:
Kesha's allowed to work with another producer. But Luke gets to approve them. He gets to approve of anyone she works with. He has final say over everything.
She goes on to describe Dr. Luke's treatment of Kesha as not only abusive but psychologically damaging:
She was a prisoner. It was like someone who beats you every day and hangs you from a chain and then comes in and gives you a piece of bread. Luke would say, 'You look nice today,' and send her into ­hysterics of happiness because she was programmed to expect nothing but abuse.