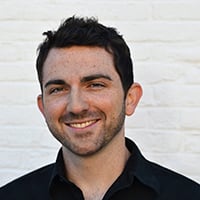 Filed by Chip Dwyer

|

May 02, 2016 @ 10:03am
On Saturday, Kim Kardashian made some posts to Snapchat in which she wore a choker necklace given to her mother by the late Nicole Brown Simpson. Kim's father, Robert Kardashian Sr., was a member of O.J.'s dream team of lawyers, and her mother, Kris Jenner, was friends with Nicole Brown Simpson.
Of course, there's been renewed interest in the origin story of the Kardashian empire ever since the recent TV series, The People v. O.J. Simpson.
And just as the O.J. trial was a fixture of early 90s media, the choker necklace was a fixture in early 90s fashion. According to Kim, Nicole was ahead of the trend and gave the choker to Kris Jenner in 1988.