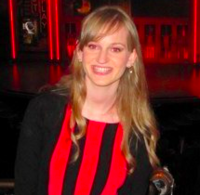 Filed by Orli Matlow

|

Jun 17, 2016 @ 9:40am
In a GQ cover story that also reveals the softness of her breasts and just how impeccably waxed her pubic area appears to be, Kim Kardashian revealed her thoughts on The People vs. OJ Simpson and her memories of the trial. The OJ trial is the unofficial prequel to Keeping Up with Kardashians, showing how the Kardashian kids, growing up in the shadow of the media circus, were seduced by the idea of fame (and luckily got it without killing anyone).
Kim said she "loved" the series, and was satisfied with David Schwimmer's performance as her late father. "There were times I was watching it and I was like, 'Oh shit, this is dead-on,'"she said. "Like, 'That looks like my dad. It feels like my dad.' It was eerie to watch sometimes."
While she said that the FX show's portrayal of her father was accurate, the depictions of the rest of the family were not: "I don't think those parts were accurate," she says. "I think our ages were off and our looks were off...[The show] said [O.J.] tried to kill himself in my bedroom and it was Khloé's bedroom, not my bedroom."