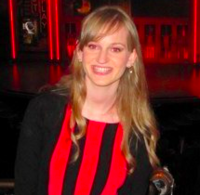 Filed by Orli Matlow

|

May 03, 2016 @ 10:01am
Kylie Jenner's dress at the Sexy C-3PO convention known as the 2016 Met Gala literally made her bleed, indicating that there is indeed hard work involved in wearing diamonds.
She showed off her battle scars on Snapchat, showing the scratches on her immaculately waxed legs.
But don't worry, guys, the pain was not in vain, as she wrote beside her face:
Here's a "Before" picture in the dress, which does look pretty damn sharp:
A photo posted by King Kylie (@kyliejenner) on
And here's a picture of the back that she Instagrammed, which officially proves that underwear is obsolete.
A photo posted by King Kylie (@kyliejenner) on