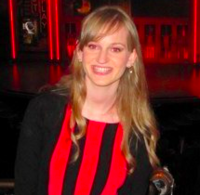 Filed by Orli Matlow

|

Jul 14, 2016 @ 3:53pm
There is less of Kylie Jenner now, in that she now has shorter hair. The youngest K-kid has just debuted a new hairstyle, and it is none other than the BOB.
Perhaps to further frame her signature fake lips, the 18-year-old's hair now stops right by her chin.
A photo posted by King Kylie (@kyliejenner) on
She certainly pulls off the shorter hair, seemingly aging five years in the few minutes that it took to chop the locks.
Despite opting for a more mature coiffure, Kylizzle seems sad about growing up, because NINETEEN YEARS OLD is when sh*t gets real.
(Side bar: Is there anything sadder than someone being sad about turning nineteen? As if being eighteen is so great you want to stay there forever? Well, maybe eighteen is great when you neither work nor go to school.)
This is the process of the hair being cut, which like most things for Jenner, is really about showing off her butt.