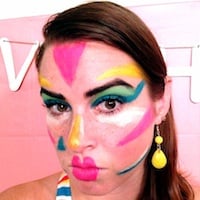 Filed by Ashley Bez

|

Sep 16, 2015 @ 2:29pm
Kylie krowned king of getting people to pay $2.99 for an app.
Last week, all four Kardashian/Jenners released not-free apps that promise to give users the kind of deep insight into the K's lives that cannot be achieved on the normal Internet. According to TMZ, Kylie's is doing the best, by like, a lot. Just look at these questionably obtained stats:
A total of 891,340 people liked either Kim, Khloé, Kendall or Kylie enough to pay for their online service. Here's the breakdown:
74% Kylie
11% Khloé
9% Kim
6% Kendall
If this is giving you flashbacks to the first time your younger sibling beat you in the backstroke when you were kids on the swim team, you're not alone. I looked at each of the apps and made wild conjecture as to why each one ranked the way it did.
Kendall's App (6%):