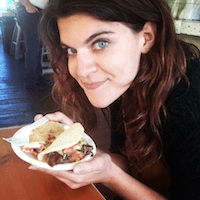 Filed by Kelsey Solywoda

|

Aug 08, 2016 @ 5:25pm
The love story of Kylie Jenner and Tyga has been a roller coaster of emotions for all of us. But now that the love birds are officially back together, Tyga decided to prove his love by buying Kylie a Mercedes Maybach for her 19th birthday on August 10th.
Most teenagers would be jumping for joy if a $200,000 vehicle was parked in their driveway with a red bow, but Kylie Jenner is not most teenagers, so she just posted a video of her new car to Snapchat and Instagram. She simply wrote "Thank you baby," and tagged Tyga on Instagram.
Not exactly the most enthusiastic response, is it? Maybe cars have lost their appeal for Kylie. After all, Tyga did lease her a Ferrari for her 18th birthday last year. Or maybe Kylie just isn't one of those people who likes to show their emotions. Either way, this 19 year-old now owns a car that none of us could ever dream of affording. Doesn't that make you feel great?