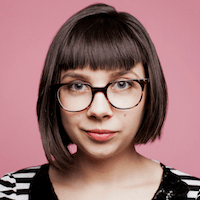 Filed by April Lavalle

|

Jul 11, 2016 @ 8:25am
In case you are not aware, when you are a famous lady about to walk a red carpet, fancy-shmancy designers usually beg you to let them dress you. This, however, was not the case for Ghostbusters star Leslie Jones, who took to Twitter to call out (and lightly threaten) the designers who did not step up to the plate on her behalf.
It's so funny how there are no designers wanting to help me with a premiere dress for movie. Hmmm that will change and I remember everything

— Leslie Jones (@Lesdoggg) June 28, 2016
After Jones sent out the Tweet, designers miraculously started clamoring to make her a dress. In the end, she chose Project Runway alum Christian Siriano to make her the perfect gown to wear to the premiere of the movie that will ruin your childhood.
Honestly, Jones looks freaking incredible in the gown.
A photo posted by Leslie Jones (@lesdogggg) on