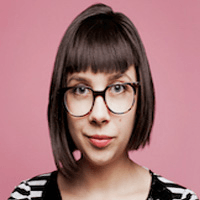 Filed by April Lavalle

|

Sep 19, 2016 @ 10:11am
Leslie Jones joined three suited-up accountants from Ernst & Young on stage at the Emmys last night, miraculously managing to make three stuffy white dudes seem funny. Ernst & Young is the accounting firm responsible for keeping the Emmy results safe until the big night, which prompted Jones to request they do the same for the thing that is really under siege— her Twitter account.
"Since you're good at keeping things safe, I've got a job for you: my Twitter account," quipped Jones in light of recent racist and sexist attacks from alt-right Twitter trolls that made her take hiatus from the internet. On top of the constant harassment she received, hackers also leaked her personal information, including her driver's license, passport and naked photos.
She went on to say, "Y'all over here using your skills to protect best voiceover in a French sitcom. Meanwhile, I'm butt-naked on CNN. I just wanted to feel beautiful, y'all. Can a sister feel beautiful?" The audience then burst into applause because, damn, she's right.