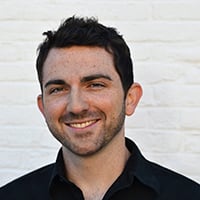 Filed by Chip Dwyer

|

Mar 21, 2016 @ 1:40pm
On Sunday, the 17-year-old fan who recently had her breast exposed by Madonna on stage sat first row at yet another Madonna concert in Sydney, Australia. First, on Thursday, Josephine Georgiou was brought on stage by Madonna, who "accidentally" exposed her breast. Georgiou and her mom then attended Sunday's show in Brisbane, where they received some more sexualized attention from Madonna.
Here's the original wardrobe malfunction:
https://www.youtube.com/watch?v=KsP_Lt7YKlQ
Josephine said she was just fine with the original incident:
Only I get to decide if I'm humiliated or not. Why would people assume I am humiliated by my own breast, nipple or body? I didn't realize my boob was such a big deal -- it was nothing to me.
For her second encounter, Madonna wisely focused her comments on the mom's boobs. TMZ reports she kept her interaction with Josephine much more wholesome.
Josephine posted a pic clutching the bouquet she received from Madonna: