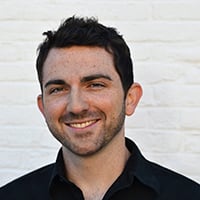 Filed by Chip Dwyer

|

Jun 22, 2016 @ 6:25pm
Mark Cuban spoke to Extra about Donald Trump's candidacy and skills as a business owner. He went so far as to say Trump "would get kicked out of Shark Tank so fast it would make your head spin." Cuban was highly critical of Trump's professed ability to negotiate a deal, specifically because Trump is always renegotiating debt after his businesses file for bankruptcy. Cuban has also knocked Trump for this on Twitter:
Cuban went on to describe Trump's pattern:
When he talks about his great negotiations, they're renegotiations. Tell me if you think this is a good deal: I lose four casinos, they go out of business, but I'm really good at renegotiating the debt of my companies that have already gone out of business.
He's also questioned Trump's claims about the size of his fortune:
If @realDonaldTrump were fractionally as rich as he says he is,he would write a$200mm check to propel his campaign. He doesn't have the cash

— Mark Cuban (@mcuban) June 21, 2016