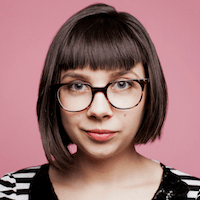 Filed by April Lavalle

|

Jul 13, 2016 @ 3:15pm
According to Page Six, rumors of a secret affair between former Today co-anchors Matt Lauer and Natalie Morales may have lead to Morales's decision to exit the show.
A source told Page Six, "There's speculation it's one of the reasons why she's moving … Matt didn't want to work with her." The source also mentioned that Lauer pulls the strings over at Today, and if he doesn't want someone on the show, he can make them leave. The tipster also went on to say, "[A scandal] is the last thing NBC wanted after the Ann Curry debacle." (The source is referencing Ann Curry's getting fired from the show after having a falling out with Lauer, supporting claims that Lauer calls the shots for the morning show.)
However, both Lauer and Morales are vehemently denying the allegations. In a statement, Morales said her Today departure was due to a desire to expand her career.
There is absolutely no truth to this completely absurd story. It is damaging, hurtful and extremely sexist. I have proven myself in all aspects of my job as a news professional and journalist, and am adding to my role, taking on three jobs with 'Access Hollywood Live' and 'Access Hollywood,' in addition to 'Today.' This move was dictated by me and my desire to grow in my career. Any insinuations beyond that are uninformed.