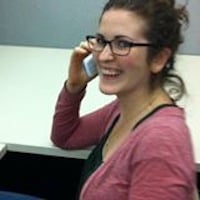 Filed by Shira Danan

|

Jul 06, 2016 @ 8:57am
If you read People.com's post today titled "Trump Offers Praise For Saddam Hussein: 'He Killed Terrorists. He Did That So Good,'" you were probably too distracted by the batshit insanity of the presumptive GOP candidate for president to notice a delightful mistake further down the page. In the grand tradition of internet articles including tweets from random people who have nothing to do with the story, the author, Naja Rayne, includes a tweet from "Personal trainer Michael Ian Black." It's this tweet, and it is very funny.
When is somebody going to break it to Trump that Saddam Hussein was a Muslim?

— Michael Ian Black (@michaelianblack) July 6, 2016
But even funnier is the fact that Michael Ian Black is, of course, not really a personal trainer. Although his Twitter bio describes him as a "Personal trainer, track and field coach."
He's a famous and successful comedian, and you might know him from The State, Wet Hot American Summer: First Day of Camp, Michael & Michael Have Issues, Stella, or Tim and Eric Awesome Show. People would also have been correct in calling him a "poker player" or "children's book author" or "podcast host."