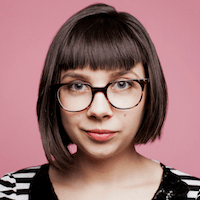 Filed by April Lavalle

|

May 20, 2016 @ 3:50pm
TMZ caught up with Fast and Furious actress Michelle Rodriguez to harass her with questions about the wage gap as she tried to check her bags in an airport (stay classy, TMZ). They brought up how Seth Rogan recently joked that he helped to bring the wage gap discussion to the forefront in Hollywood, and Rodriguez sort of brushed them off in a way that made you think that she was going to get away from the nagging camera men unscathed. Then things went really off the rails when she suddenly compared being born a woman to being born a slave.
"It's like being born a slave. It's like oh damn. Darn my luck!"
Uh, yeah, pretty sure no slave has ever casually just said "darn my luck" in regards to their situation. Rodriguez also went on to say that she knows she makes less money than her male costars, but doesn't "whine about it." Of course, these are exactly the sort of verbal accidents that a show like TMZ hopes to get when assaulting celebs while they're trying to do something else, so let's hope that maybe it was an accident and she'll give a more nuanced response later.