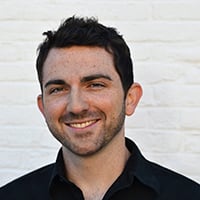 Filed by Chip Dwyer

|

Jul 06, 2016 @ 9:18am
Mila Kunis appears in the August edition of Glamour without makeup and with full honesty in an interview about motherhood and married life with Ashton Kutcher. Kunis spoke openly about her comfort level with makeup and photo retouching. It turns out she has the same attitude towards makeup as lots of busy moms. And just like regular moms, she also spoke about how her children can terrify her, and explained why it's impossible for she and Ashton to lie to each other.
Here she is on the front cover:
And here's her mostly makeup-free back cover—she's only wearing under-eye cream and lip balm:
As a famous actress, Kunis is no stranger to wearing makeup. But given a choice, she stays natural when possible:
I don't wear makeup. I don't wash my hair every day. It's not something that I associate with myself. I commend women who wake up 30, 40 minutes early to put on eyeliner. I think it's ­beautiful. I'm just not that person.