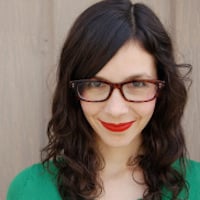 Filed by Meg Favreau

|

Jan 18, 2016 @ 3:20pm
Recently, Miley Cyrus was spotted in the general vicinity of her ex-fiancé Liam Hemsworth, so people obviously started spreading rumors that the exes are now ex-exes. But TMZ reported this morning that there's legitimacy to the rumors, because Cyrus was just spotted wearing a ring that looks a whole heck of a lot like the engagement ring Hemsworth gave Cyrus back in 2012.
As everyone knows, though, nothing is real until it's 'grammed. And Miley has 'grammed that ring:
And here she is wearing the ring again while peeing, because Miley Cyrus:
A photo posted by Miley Cyrus (@mileycyrus) on
So, are the pair engaged again? Well, TMZ also reported this morning that Cyrus used a U-Haul to move some stuff into Hemsworth's house this weekend. So...yes? Either way, it seems like it's only a matter of time before Cyrus starts Instagramming photos of her and Hemsworth peeing together. Romantic.