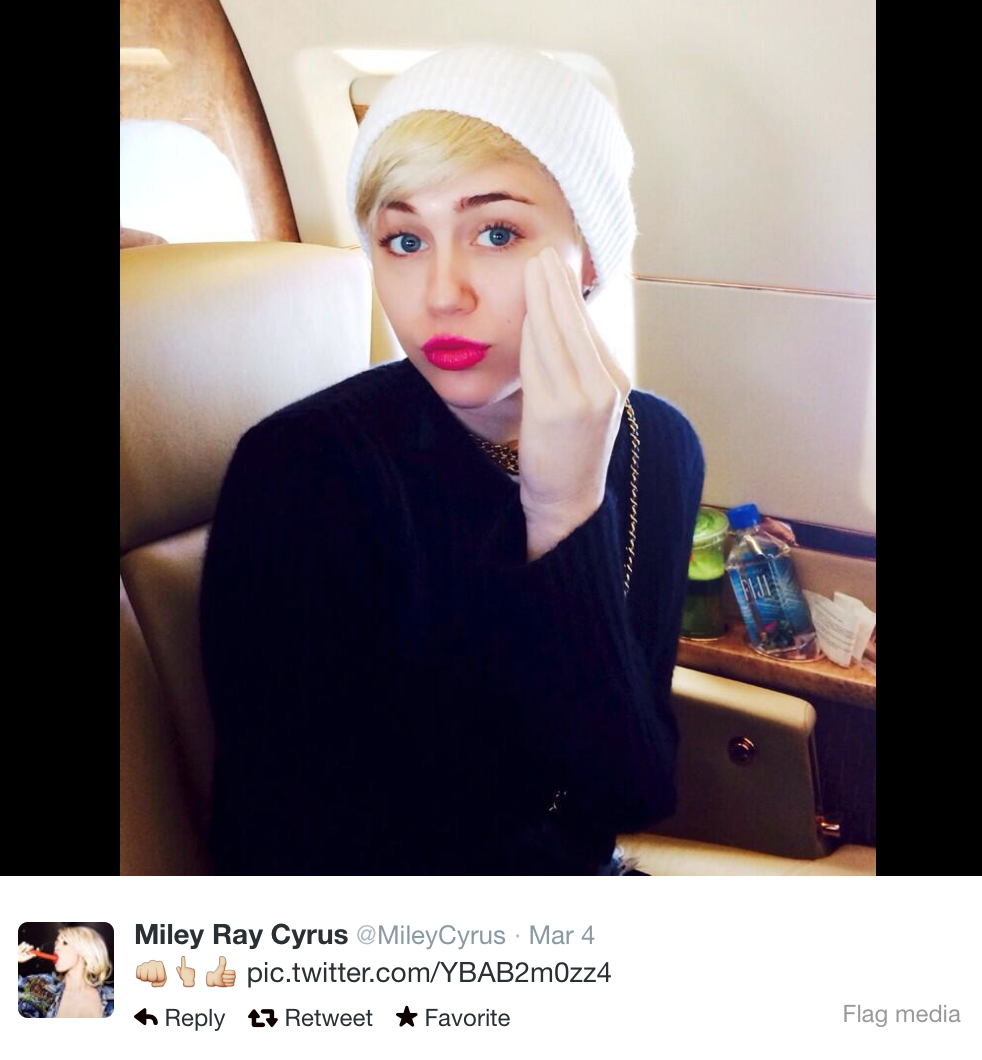 Maybe she's-a just-a talking with her-a hands like-a an Italian. (via)
I'll give Miley this much: she's still capable of surprising me with how badly she wants to surprise people (not that it doesn't work—23,307 people had retweeted this at the time of writing). Miley's determination to shed her Disney skin like some sort of horny snake has recently culminated in this tweet of her holding a very convincingly-made 5-finger dildo. Now, to be fair to Miley, she's on a tour, which is kind of like a road trip that pays well, and buying funny sex toys you see along the way is a classic road trip activity. That being said, it's Miley, and we already know she's got a thing for using large artificial hands on her crotch. In this case, the "Hand of Adonis" from Doc Johnson. I will not describe it, because its specifications can do it for me:


Extra large is not a special feature. It seems like the primary and only real feature.
Still, her Emojis left no doubt that she was giving a thumbs up to the Hand's effectiveness for fisting and fingering. She was even clearer about it in this tweet:
#tourlife 👊👇👍 pic.twitter.com/A9xeAc2ORO

— Miley Ray Cyrus (@MileyCyrus) March 4, 2014
It's like a back scratcher, but for those REALLY hard-to-reach places.
I can't believe I find myself asking this, but what is Miley going to do next? According to many people, including perhaps Korn and Eminem, the government uses Miley as a tool to distract us from more nefarious activities. I guess we'll have to wait for another international crisis like Ukraine to see her next wacky stunt.