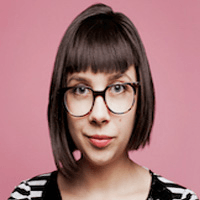 Filed by April Lavalle

|

May 25, 2016 @ 10:37am
Niall Horan of One Direction has a message for his fans: stop harassing me. The 22-year-old singer and musician took to his Twitter to address the abuse he says he gets from a certain group of "fans," who, by the sound of it, really don't seem like fans at all.
For the last two weeks I've been receiving messages off a group of fans, they have drowned my phone in messages, keeping me awake at night

— Niall Horan (@NiallOfficial) May 24, 2016
Niall has also said that the abusers have targeted his family.
But the worst part is. They have been nothing but abusive . Saying things you wouldn't even believe about me and my family

— Niall Horan (@NiallOfficial) May 24, 2016
He also mentions that this group of people had specifically targeted his three-year-old nephew, Theo. PS, Theo has his own Twitter account and is cuter than every member of One Direction combined.
And saying the worst things ever about my little nephew. Thank god I'm not the kind of person who thinks into stuff like this

— Niall Horan (@NiallOfficial) May 24, 2016
But I just think it's crazy how we let people away with things like this

— Niall Horan (@NiallOfficial) May 24, 2016