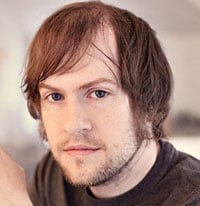 Filed by Brian Boone

|

Aug 10, 2015 @ 2:57pm
Are you ready for some unsettling information?
Sometimes celebrities allow photographs of themselves to be altered, so as to make themselves look better. Nicki Minaj would like you to know that she is not one of those celebrities.
Yesterday afternoon, Minaj posted this photo to Instagram of herself and her fiancé, noted Drake collaborator Meek Mill:
Commenters immediately weighed in, claiming that the shadow between Minaj's butt and the hairstylist's leg was too dark and weird and suspicious and was a telltale sign that the image had been doctored to make Minaj's butt look bigger and better.
Not true, claims Minaj, citing as proof a screencap of a text conversation she had with the guy who actually took the shot, photographer Alex Loucas.
"Yall so damn crazy," Minaj commented on the affair. "We don't need to do that," she understated, referring to the use of software and computers to enhace her butt.