Filed by Myka Fox

|

Aug 12, 2014 @ 12:55pm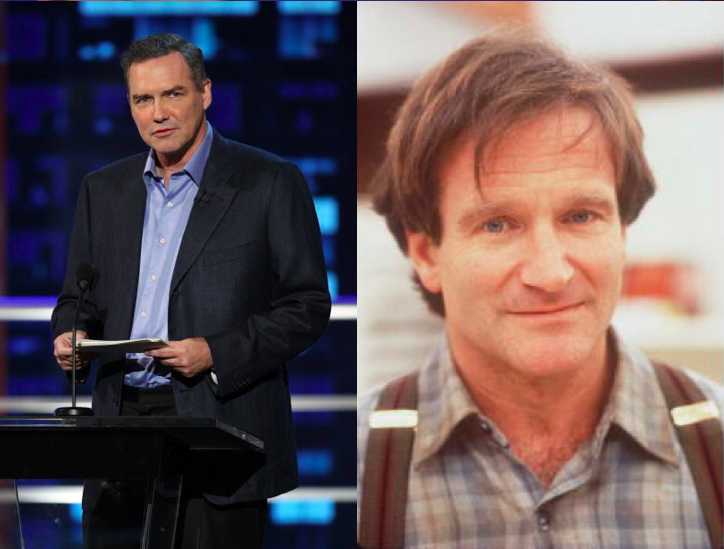 When Norm met "The Funniest Man in the World." (Via Getty Images)
News of Robin Williams' death Monday has caused so many people to reflect on the contributions he made as an actor and comedian, sharing their favorite movie and standup clips.
Early Tuesday morning, comedian Norm MacDonald went on Twitter and shared the first time he met Robin Williams. He was scheduled to make his first appearance on Letterman when he noticed "The Funniest Man In The World" walking around back stage. Williams popped into MacDonald's dressing room and pretended to be a a Jewish tailor, then fluidly became a man taking a Chinese takeout order while on the phone with MacDonald's friend. MacDonald recalls Williams being funnier than anything he had planned to do while on TV.
It's a great insight into how funny and loose Williams was, even when he wasn't in front of the camera -- even when he wasn't in front of more than one other person.
It was my first stand-up appearance on Letterman and I had to follow the funniest man in the world. #RIPRobinWilliams

— Norm Macdonald (@normmacdonald) August 12, 2014

I was a punk kid from rural Ontario and I was in my dressing room, terrified. #RIPRobinWilliams

— Norm Macdonald (@normmacdonald) August 12, 2014