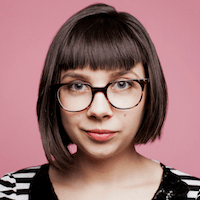 Filed by April Lavalle

|

Aug 03, 2016 @ 9:11am
Hair colorist Michelle Pugh is talking to People about her four year affair with English rock legend Ozzy Osbourne. Ozzy and Michelle have reportedly ceased all communication after news of the affair broke earlier this year, but that won't stop Ozzy's former mistress from divulging the details of their relationship to any magazine that will listen.
The two met in 2011 when she first saw Ozzy as a client at the Mèche Salon in Beverly Hills where she works as a hair colorist. They apparently hit it off, bonding over their love of music, painting, history, and current events. Thus, they began boning.
Pugh calls Ozzy the "the greatest love of her life" while Ozzy says Michelle and his relationship was basically just a result of his sex addiction. Romantic.
Ozzy's rep told People:
"He is sorry if Ms. Pugh took their sexual relationship out of context," adding, "Since his relationship with Ms. Pugh was exposed, Ozzy has gone into intense therapy." ​