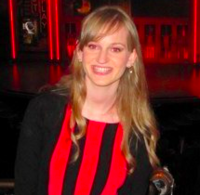 Filed by Orli Matlow

|

Jun 24, 2016 @ 1:25pm
It's a tough time for the United Kingdom: 52% of its citizens voted to leave the European Union, plunging the country into economic uncertainty. But in tough times, when democracy is rough, luckily there's the monarchy to inspire hope again! Prince William and Duchess Kate Middleton are being the adorable couple that they are to make you like the British again!
The couple were honored at gala fundraiser for East Anglia's Children's Hospices on Wednesday, and Kate thanked the Michelin star chefs with a self-deprecating comment.
"William has to put up with my cooking most of the time," Kate said, to which Wills quickly quipped,"It's the reason I'm so skinny."
Aww! A some li'l royal teasing! How cute!
Here are some more pictures of William and Kate's cute family to distract you from the fact that the Brexit launches a new era of economic and political uncertainty in the western world!