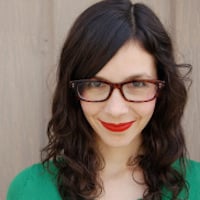 Filed by Meg Favreau

|

Jan 28, 2016 @ 6:45pm
Former SNL actress, real-life mom, and occasional televangelist Rachel Dratch has a new comedy sketch of sorts. It's a parody of commercials about busy moms—"I woke up at 6:30 to walk the dog and pack a lunch for fourth grader with a peanut allergy and a seven-year-old who thinks bananas taste like butts!" Dratch explains. But unlike those commercials for cleaning products/convenience foods/quick-serve restaurants/other things that help women fix their supposedly broken lives, there's a but there's a very dark turn tucked into the end of this commercial:
The ad is a PSA for gun-control group Moms Demand Action for Gun Sense in America. Even if you like going to pizza places where everybody brings their rifles, hopefully you can appreciate the commercial parody.