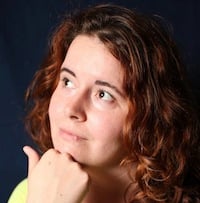 Filed by Aimee Lutkin

|

Nov 13, 2015 @ 11:40am
Rebel Wilson has been in the news lately for talking some sh*t about the Kardashians. About a week ago, on an Australian talk show, Rebel mentioned that she was asked to present at the MTV Video Music Awards with Kylie and Kendall, but didn't want to because she essentially thinks they're talentless garbage. She did this all by herself instead:
Rebel's bit didn't go over very well, because a lot of people thought she was making a joke about police brutality with her stripper routine, which has been a huge topic of conversation in the U.S. for awhile. Police brutality, that is. Not stripping.
Rebel sent out a series of tweets yesterday about how the Kardashians have now put a target on her back for defaming them on the radio, even though she sent them "I'm sowwy" flowers:
I'd be very happy to debate the Kardashians anywhere / anytime / any topic.

— Rebel Wilson (@RebelWilson) November 12, 2015