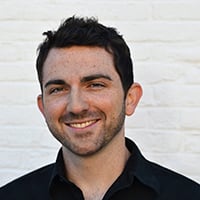 Filed by Chip Dwyer

|

Nov 20, 2015 @ 12:20pm
Reid Ewing, who played Haley's boyfriend Dylan on Modern Family, has revealed he had an addiction to plastic surgery as a result of body dysmorphic disorder. His account of why and how he decided to undergo plastic surgery, detailed in a new editorial for The Huffington Post, is a scary but important read. Body dysmorphic disorder is tough to comprehend as an outside observer, because people that suffer from it generally have perfectly normal faces and body types, but view themselves differently and are often obsessed with changing their appearance. Sometimes people take it way too far, and it's nearly impossible to get them looking normal again.
The now 27-year-old actor detailed his first operation, cheek implants he received in 2008. His experience after the surgery is where everything went off the rails, as he had not anticipated how he would feel or look during the recovery period:
Something I was not told ahead of time was that I would have to wear a full facial mask for two weeks. Afraid someone would find out I had work done, I took my dog and some supplies, left Los Angeles, and headed to Joshua Tree.
From there he literally stayed in hiding to keep his surgery a secret:
For the next two weeks, I stayed at a hotel doped up on hydrocodone. When the time came to take off the bandages, it was nothing like I had expected. My face was so impossibly swollen, there was no way I could make any excuse for it.