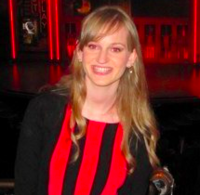 Filed by Orli Matlow

|

Jan 08, 2016 @ 2:50pm
Ricky Gervais is returning as Golden Globes host at Sunday's ceremony, and viewers are gearing up for a night that'll be more roasting than toasting. Having hosted the show in 2010, 2011, and 2012, Gervais has established a brutally honest, no-holds-barred approach to taking on the biggest celebrities who are right there in the room with him. Get warmed up for the roast with Gervais' best, most brutal jokes of Golden Globes past.
20. On NBC's viewership.
"I'm going to be making most of this opportunity... I'm not used to these sort of viewer figures. Let's face it: nor is NBC." (2010)
19. On plastic surgery.
"On a serous note, just looking at all the faces here reminds me of some of the great work that's been done this year...by cosmetic surgeons." (2010)
18. On Tim Allen's career.
"What can I say about our next two presenters? The first is an actor, producer, writer, and director whose movies have grossed over $3.5 billion at the box office. He's won two Academy Awards and three Golden Globes for his powerful and varied performances starring in such films as Philadelphia, Forrest Gump, Castaway, Apollo 13, and Saving Private Ryan. The other is Tim Allen." (2011)