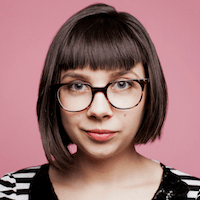 Filed by April Lavalle

|

Apr 13, 2016 @ 9:16am
Rob Kardashian and Blac Chyna have recently announced their engagement, and it would seem that the bride-to-be has wasted no time whipping her man into shape. The couple that sweats together, stays together?
Rob Instagrammed the above picture of the couple and said he's lost fifty pounds so far, and has about fifty more pounds to lose in order to reach his goal weight. Way to go, Rob, fifty pounds is like one whole Kardashian butt cheek!
He also said he is "happy he found his motivation," and it's pretty clear he is talking about his fiance/trainer.
They may be all smiles in the picture above, but when it comes to working out, Chyna is definitely serious. Rob posted a sweaty, defeated video of himself after his first workout with his fiance, and it will make you relate to him like you never thought you could relate to a Kardashian.
A video posted by ROBERT KARDASHIAN (@robkardashian) on