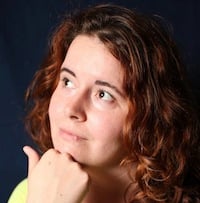 Filed by Aimee Lutkin

|

Sep 02, 2015 @ 10:37am
A very earnest man asked Ronda Rousey to go out with him to the Marine Ball, and a lot of people wanted that to happen, so his vid went viral:
https://www.youtube.com/watch?v=myu7sUENBoY
So cute! He cares about her training for her next fight. Well, a paparazzo cornered her and demanded: WILL YOU GO, OR WHAT?
https://www.youtube.com/watch?v=YWgFpLGriqY
There you have it. Get a date for her girls, and they will be kicking it up at the Marine Ball on December 11th. Be careful though, when Ronda Rousey kicks it up, it's generally in the direction of your face. Especially if you try anything. She's "not a first date kind of girl," apparently. Not that that is any of our damn business, but the strange man behind the camera got it out of her.
Now, who should we force to accompany us to a holiday party this year via viral YouTube request? Sir Ian McKellen?