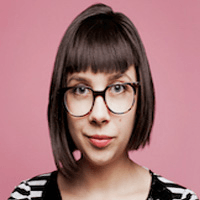 Filed by April Lavalle

|

Sep 16, 2016 @ 9:40am
In her recent interview with fashion magazine Net-A-Porter, actress Shailene Woodley disclosed what she thinks should be included in every school's curriculum—Masturbation 101.
"As a young woman you don't learn how to pleasure yourself, you don't learn what an orgasm should be, you don't learn that you should have feelings of satisfaction." Woodley admitted.
"I've always had a dream of making a book called There's No Right Way to Masturbate. If masturbation were taught in school, I wonder how [many] fewer people would get herpes aged 16, or pregnant at 14?"
Woodley is right that including information about masturbation would be a great addition to a sex ed class, but so many schools are failing when discussing even the most basic mechanics of how sex works that it is doubtful they will start to include topics like pleasure or, god forbid, FEMALE pleasure.