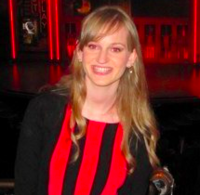 Filed by Orli Matlow

|

May 20, 2016 @ 9:48am
When Blake Lively quoted Sir Mix-a-Lot in an Instagram caption, baby got backlash. But now the sir has become her knight in shining armor, defending Lively's use of the lyric. He likes her butt and he cannot lie.
Lively had posted a picture of herself looking gorgeous (ew), captioning it with: "L.A. face with an Oakland booty." People on Twitter considered the use of the lyric and all its implications culture appropriation, reducing the bodies of women of color to a punch line.
Another day, another rich white woman using WOC's bodies as a punchline and commodity. As if Blake Lively wasn't the worst already.

— Kat Bee (@katbeee) May 18, 2016
Rapper and butt authority Sir Mix-a-Lot said that he didn't really see anything wrong with the caption, adding that his 1992 hit wasn't about race, but about general standards of beauty.
"That song was written with African-American women in mind, but trust me, there are white women with those curves everywhere, and they were once considered fat," he told The Hollywood Reporter, "And that's what the song was about. It wasn't about some race battle."