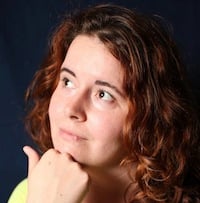 Filed by Aimee Lutkin

|

Aug 26, 2015 @ 7:35am
Jionni LaValle is the cheating husband of "Jersey Shore"'s Nicole "Snooki" Polizzi, but she doesn't have anything to say about him.
What's a very cool thing to do right after it's discovered that your husband had an Ashley Madison account? If you guessed, "Go on the radio and criticize another woman for staying with her husband after his Ashley Madison was discovered," then you might be Snooki, a woman most famous for being punched in the face.
Yesterday, on her radio program Naturally Nicole, as they discussed Josh Duggar's seemingly infinite number of dating profiles set up for cheating on his wife Anna, Snooki said:
"Yeah, that's not shocking. He actually made a comment, and he called himself a hypocrite, and he said, 'I'm ashamed of myself.'

...And his wife is still standing by him! It's like, 'What the f*ck is wrong with you? Like, what are you doing?' Yep, screw it."
Wow, who is the hypocrite? It could be argued that Josh is worse, since he is pretty much the lowest of the low, but if you're standing by your own cheating husband do not ask what the f*ck is wrong with anybody else who does it. Try supporting women trapped by circumstances as they work up the courage to leave instead. Like yourself. Because you have a sh*t ton of money, Snooki, you can do whatever you want!