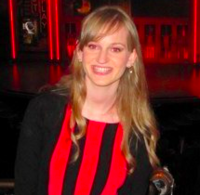 Filed by Orli Matlow

|

Feb 15, 2016 @ 1:55pm
Iconic British comedian Stephen Fry deleted his Twitter after a joke he made at the BAFTAs caused a classic Internet outrage. Fry joked that the outfit of Jenny Beaven, the winner of Best Costume Design for Mad Max: Fury Road, resembled that of a bag lady. People were pissed.
Used to like Stephen fry until he said an innocent women looked like a 'bag lady' on the baftas, so uncalled for🙄

— ellie (@ellliepreston) February 14, 2016
Bloody hell, "bag lady" Stephen Fry!? Claws out much. Meow! #baftas

— Charles Meyrick (@Charles_Meyrick) February 14, 2016
Fry later defended the joke on his dearly departed Twitter account by saying that he and Beaven were friends and on good terms. He wrote, "Will all you sanctimonious fuckers fuck the fuck off Jenny Beavan is a friend and joshing is legitimate. Christ I want to leave the planet." He even tweeted a picture of the two of them at the after party: