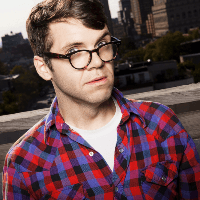 Filed by H. Alan Scott

|

Jul 26, 2016 @ 3:05pm
Susan Sarandon appears to be literally having the worst time at the Democratic National Convention.
Sarandon, an ardent Bernie Sanders supporter, is reportedly spending her time at the convention shaking her head in disgust. She's also trash-talking the Democratic Party over the Wikileaks published emails that showed top officials at the DNC were anything but neutral in the primary battle between Hillary Clinton and Sanders. The leaked emails led to the resignation of DNC chairperson, Rep. Debbie Wasserman Schultz (FL).
Sarandon told The Young Turks:
The critical question is, does it matter? Nixon resigned when they broke into the [DNC] headquarters ... and now you found out all this tampering went on. What does this really say about us if all of this goes by unattended?
Sarandon, no stranger to shade throwing—​remember when she called Clinton more dangerous for America than Trump?—saw Ian McKenna's tweet and responded accordingly.
Gotta give her credit, she's self-aware.