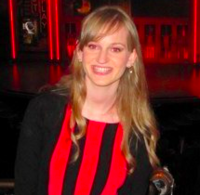 Filed by Orli Matlow

|

Jul 18, 2016 @ 4:32pm
Instagram usually ties to avoid getting involved with anything but nipples, but recent evidence suggests they may be protecting Taylor Swift's feelings. By now, you've heard the news story that finally shook the American people out of their apathy this week. No, not the Republican National Convention; the Taylor Swift-Kimye feud. Armed with footage of Kanye and Taylor had actually discussed his song "Famous" prior to release, Kim Kardashian went public with proof that sweet Swift was actually a sneaky snake.
Wait it's legit National Snake Day?!?!?They have holidays for everybody, I mean everything these days! 🐍🐍🐍🐍🐍🐍🐍🐍🐍🐍🐍🐍🐍🐍🐍🐍🐍🐍🐍🐍🐍🐍🐍🐍🐍🐍🐍🐍🐍🐍🐍🐍🐍🐍🐍🐍🐍

— Kim Kardashian West (@KimKardashian) July 17, 2016
Inspired by Kim Kardashian's snake person tweet, people were poisoning all of Taylor's old photos with the snake emoji.
But the snake infestation reportedly has Instagram headquarters boarding the censor-ship.
omg go comment a "🐍" on taylor swift's picture and instagram will literally remove your comment omg i'm deceased

— lol fuck off. (@omfgarsal) July 17, 2016