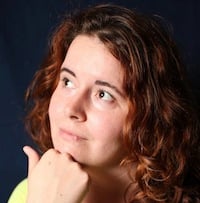 Filed by Aimee Lutkin

|

Jul 17, 2015 @ 11:02am
When she came for Olivia Benson, we said nothing. Now Captain Picard and Gandalf the Grey are hers.
Taylor Swift's squad of the coolest, most fashionable superstars that she can trot out on her rotating stage is growing. At first, it was just other thin, blonde songstresses, like Haim. Then she started collecting controversial actresses, like Lena Dunham. She moved from premium to basic cable with Mariska Hargitay and Ellen Pompeo.
And now...and now the cutest old man friend couple has fallen. It started with Ian McKellan, reciting the lyrics to Bad Blood on The Yahoo Movie Show, then Patrick Stewart gave a formal reading of Blank Space for NPR. To be fair, Stewart took the next, fatal step:
So @IanMcKellen recited Bad Blood and I did Blank Space on @NPRAskMeAnother. May we join the squad, @taylorswift13? https://t.co/liKBfSzIaU

— Patrick Stewart (@SirPatStew) July 16, 2015
Oh, no. Oh, no no no! Don't give her your power! Then it happened:
Thanks for reciting my lyrics, @IanMcKellen and @SirPatStew! You've made my day. You two are ULTIMATE Squad Goals: pic.twitter.com/pJZY6T5Lq8

— Taylor Swift (@taylorswift13) July 16, 2015
THIS IS A DANGEROUS MERGER.
OMG I DIE!!! (no really, I might. I'm old.) https://t.co/q4u7FIcMYr

— Patrick Stewart (@SirPatStew) July 17, 2015
See?! This is too much excitement for the national treasure that is the relationship between between Patrick Stewart and Ian McKellan. Imagine what might happen to them if they participated in this wild jumping: