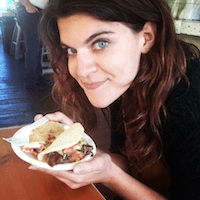 Filed by Kelsey Solywoda

|

Sep 08, 2016 @ 10:00am
On Tuesday, the nation and the world were rocked by the news that Taylor Swift and Tom Hiddleston's whirlwind summer romance had come to a screeching halt. Yes, Hiddlesplit was devastating for all of us. Except for Taylor, apparently.
Most of us would probably hole up in our apartments hiding from the world and watching terrible rom-coms on Netflix the day after a highly-publicized breakup, but not our Tay Tay. Here's what she looked like leaving the gym on Wednesday:
Not only are her hair and makeup somehow still completely flawless post-workout (I suspect witchcraft, honestly), but she has the overall demeanor of someone who truly does not give AF.
A photo posted by Taylor Swift (@taylorswift) on
After the gym, Swift joined girl squad member Lily Aldridge for a girl's night out in NYC.