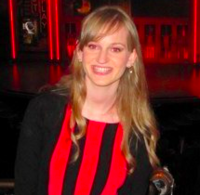 Filed by Orli Matlow

|

Jun 13, 2016 @ 9:22am
Sunday night was The Tony Awards, known better this year as the Hamiltonys (a great portmanteau-ny), the annual celebration of Broadway's best and brightest. As theater stars filled Midwestern living rooms for the only time all year, more famous celebrities joined the party as well. Many of their outfits could have benefited from a Broadway costume designer, as a lot of them spell trouble, with a capital T that rhymes with P which stands for poorly dressed.
1. Anna Wintour
The Vogue editor calls this look "The Perks of Dressing Like Wallpaper."
2. Michelle Williams
Do you ever feel like a plastic bag? Williams looked like one in a plastic-y Louis Vuitton gown with black straps that looked like a garbage bag with an impressive leak guard.
3. Cate Blanchett
Hip, but confusing. The bra usually goes under the dress.
4. Karolina Kurkova
Take your jacket off. Stay awhile. It's a really long show.
5. Jessica Lange
While this royal blue drapery would make a fine blanket at a glamorous picnic, it doesn't earn a fashion award for the brilliant actress, who is three-quarters of her way to an EGOT (get that Grammy, girl! Read an audiobook or something!).