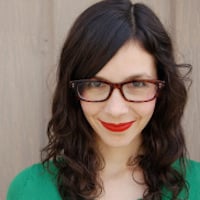 Filed by Meg Favreau

|

Jun 28, 2016 @ 8:40pm
High School Musical star/that person your niece follows on Instagram, Vanessa Hudgens, is under fire for cultural appropriation again. In the past, she's been slammed for wearing what many saw as inappropriate face paint and bindis. But this time, her Instagram comments section is even messier, because people are upset that she's wearing a dream catcher as a fashion accessory—and Hudgens is part Native American. It all started when she posted pictures on Monday of a dream catcher in her hair.
Some commenters accused Hudgens of cultural appropriation, although it's unclear whether they knew about her Native American heritage at the time.
A photo posted by Vanessa Hudgens (@vanessahudgens) on
Many Native Americans commented on the post saying that they're not offended by her choice: