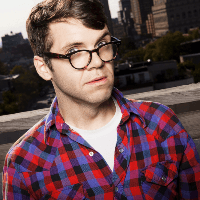 Filed by H. Alan Scott

|

Aug 02, 2016 @ 6:15pm
Apparently 90s rapper Vanilla Ice, 48, doesn't know how airport lines work. A video has surfaced of a very public meltdown Mr. Ice had at the Atlanta International Airport.
He was on his way to a show in Nebraska, but unfortunately missed his flight. The woman who shot the video said that Ice got there 10 minutes after the cutoff point to board, and was on his phone the whole time.
Things turned icy (get it?) when an onlooker suggested Ice should pay more attention to the monitors.
Ice has been traveling a lot recently, so you'd think he'd know how it all worked. He tweeted not long ago:
I am the airport zombie today. Too much travel not enough sleep. Rockstar lifestyle is not as glamorous as people think. LOL

— Vanilla Ice (@vanillaice) August 1, 2016
LOL, "rockstar."
No word as to whether he made the show or not. Maybe he decided to...