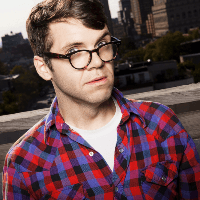 Filed by H. Alan Scott

|

Sep 01, 2016 @ 10:55am
Whoopi Goldberg essentially just told the New York Times, when it comes to marriage, she's all Not in my house, get that devil child FAR away from ME.
The Oscar winner and current moderator of The View said in response to a question about her thoughts on marriage:
No, I think I'm not that interested. I'm much happier on my own. I can spend as much time with somebody as I want to spend, but I'm not looking to be with somebody forever or live with someone. I don't want somebody in my house.
But seriously, let's be real, Whoopi be smoking all that weed. Who needs a partner when you're that high? She's been a vocal advocate of medical marijuana use, telling The Times,
If I want to get high, I can go do that at any time. It's about treating my glaucoma.
Get it girl.
She even talked about how she got the idea for her new line of non-smokable medical-cannabis products that help women with menstrual pain...
A friend of mine was talking about a few famous people launching marijuana lines, and I asked if anyone was doing a menstrual line, and they laughed at me. They called it a niche market. But the niche market is half the population on Earth.
Love her or hate her, she certainly never holds back.