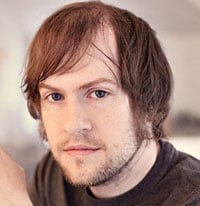 Filed by Brian Boone

|

Apr 05, 2016 @ 11:10am
Youth is a time for experimentation and mistakes, like drugs and random sex. You're supposed to get those mistakes out of your system so you can grow up and make the things you swear are not mistakes: children. Here are some formerly unhinged celebrities who are just regular moms and dads now.
1. Britney Spears.
Britney Spears went a little mad in 2004-2006, smashing a car with an umbrella, shaving her head, briefly marrying a childhood sweetheart, doing time in rehab, and marrying Kevin Federline. Today, she's enjoying a popular residency in Las Vegas and raising her kids Sean and Jayden.
---
2. Rob Lowe.
Long before he became a comedy icon in Parks and Recreation and Wayne's World, Lowe was a Hollywood bad boy known for doing all kinds of things he shouldn't have done, like having sex with minors (and making Oxford Blues). Now, he's been married since 1993, and has two college-age sons.