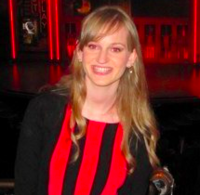 Filed by Orli Matlow

|

May 04, 2016 @ 4:00pm
Now that a man who openly said that he would date his daughter is the presumptive Republican nominee, let us discuss a man who is married to his. Woody Allen is back in the news in anticipation of his annual movie release. As part of the press, Allen talked with The Hollywood Reporter about his new movie, Soon-Yi, and his latest muse, Miley Cyrus.
Cyrus is starring alongside Allen and Elaine May in his upcoming Amazon series, which he describes as "a domestic comedy that takes place in the late 1960s."
Cyrus first caught Allen's eye when his daughters (his daughter-daughters, not his wife-daughter) were watching Hannah Montana, and he immediately saw her spark. He told The Hollywood Reporter:
I noticed years ago that my kids would be watching Hannah Montana. And I would say: "Who is that girl? She's got such a good delivery. You know, she snaps those lines off so well. The show is a silly little show, but she's very good at what she does." And then she emerged as a singer, and someone showed me a little clip of hers from Saturday Night Live, and I said, "It confirms what I always thought about her: She is very good, she is really a talented girl." She wanted to take some time off, but she [agreed to do the series] because the role interested her. So I met her right here.​