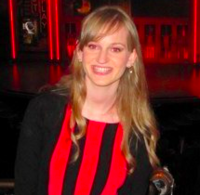 Filed by Orli Matlow

|

Oct 21, 2015 @ 9:40am
Zendaya is very beautiful, very good at shutting down trolls, and very good at promoting body positivity as much as a stunningly gorgeous supermodel can. She is a singer, actress, model, star of the Disney Channel show K.C. Undercover and recipient of the racist comments that lead to the demise of Fashion Police.
She appears on the cover of Modeliste Magazine's November issue, because apparently Modeliste is a real magazine and not a joke from Zoolander.
She shared one of the pics from the magazine on Instagram this morning, a side-by-side comparison of the original and Photoshopped versions. Yes, Zendaya, who is so intimidatingly beautiful and is only 19 (NINETEEN!) was edited using image manipulation software. They not only shrunk her hips and thighs, but also made her skin look lighter.
Zendaya called out the magazine, and her response was on point: