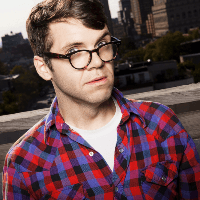 Filed by H. Alan Scott

|

Sep 06, 2016 @ 2:38pm
Remember Brokeback Mountain? You know, the iconic gay film that should have won the Oscar for Best Picture? (Still hating you, Crash.) Well, legendary Spanish director Pedro Almodóvar was originally slated to direct it, and he says his version would have included a ton more animalistic sex. Yeah, we knew that would get your attention.
Almodóvar, director of All About My Mother, Volver, and Talk to Her, among many other films, told The Empire Film Podcast that his version of Brokeback would have featured...
More sex, more sex ― and this is not gratuitous. Annie Proulx's story is about a physical relationship, an animal relation... So sex is necessary, because it is the body of the story. So I always had the image... these two guys start making love to each other like the animals they were taking care of.
Almodóvar, an openly gay director whose films often feature explicit gay sexuality — you're welcome for this — said that his comments aren't intended to throw shade on Ang Lee, who went on to win an Oscar for directing the film. He described Lee's work on the film as, "incredible."