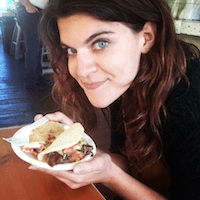 Filed by Kelsey Solywoda

|

Jul 22, 2016 @ 4:35pm
Disney's princess movies have slowly been veering further and further away from the traditional "damsel in distress gets saved by handsome man" storyline for the last few years now, with Brave focusing on a mother-daughter relationship and Frozen tackling the complicated bond between sisters. It appears Disney will be continuing that trend with their latest princess film, Moana.
At a Comic-Con panel about the film yesterday, it was revealed that Disney's newest princess won't have a love interest. Instead, the film will be about Moana's journey to find herself.
"Moana is going on a hero's journey. She's very much a hero," director Ron Clements said. "I think she's going to be a fantastic role model for young girls. I think it's a great message for young women."
Hell yes! Disney Princesses don't need men to have awesome adventures. In Hawaii, no less. We are totally here for this. Plus, look how adorable Auli'i Cravalho (who voices Moana) is.